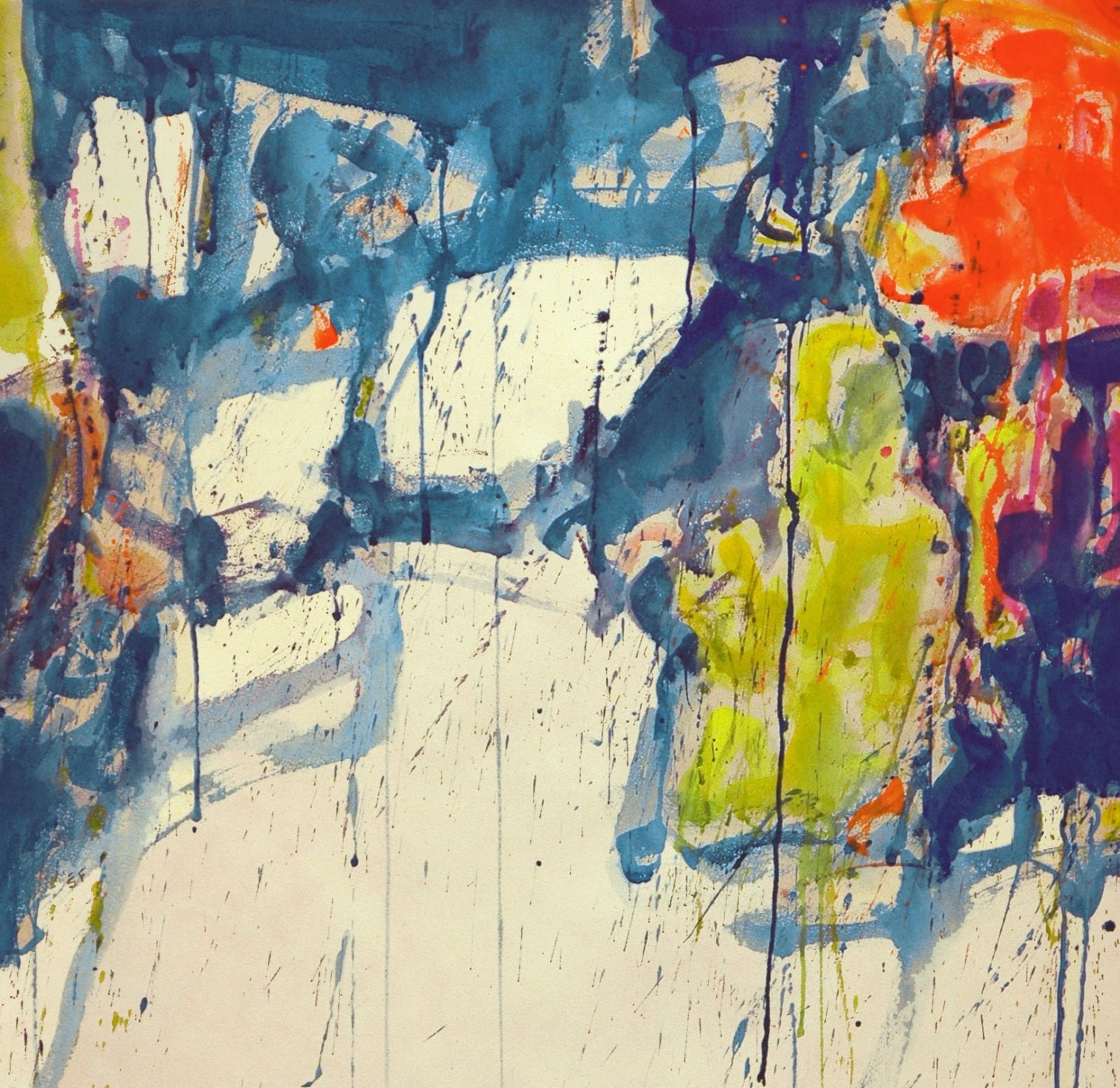 Sam Francis (1923-1994)
American painter and printmaker, Sam Francis, born in 1923 in San Mateo, CA, is renowned for his California Abstract Expressionist work. While studying medicine and psychology, obtaining a BA (1949) and MA (1950) at the University of California at Berkeley, Francis began painting under David Park. He experimented with the styles of Surrealism and Abstract Expressionism, and was particularly influenced by the Abstract Expressionist work of Mark Rothko, Jackson Pollock, and Clyfford Still.
Primarily interested in transforming different sensations of light onto canvas, Francis was drawn to the light of California, where he lived and worked, as well as Monet's Waterlillies series. Dripping, fluidly painted corpuscular shapes are typical elements, circulating freely around his canvas and indicating what was to become the artist's perennial concern with 'ceaseless instability.'
With his sensitivity to sensuous color and light, Francis' work grew to develop a unique style that ultimately communicated very different concerns from the expressive iconography and energy of many of the Abstract Expressionists who had first influenced him. Despite the apparent spontaneity of his compositions, he was highly methodical and rigorous. In his later work, Francis pushed abstract forms to the edges of the composition, leaving large empty spaces that recalled his travels to Asia and Eastern art's notion of negative space.
Sam Francis' work has been exhibited internationally for over fifty years and is currently held in the permanent collection of every encyclopedic modern art museum in the world. He passed away in Santa Monica, California, in 1994.