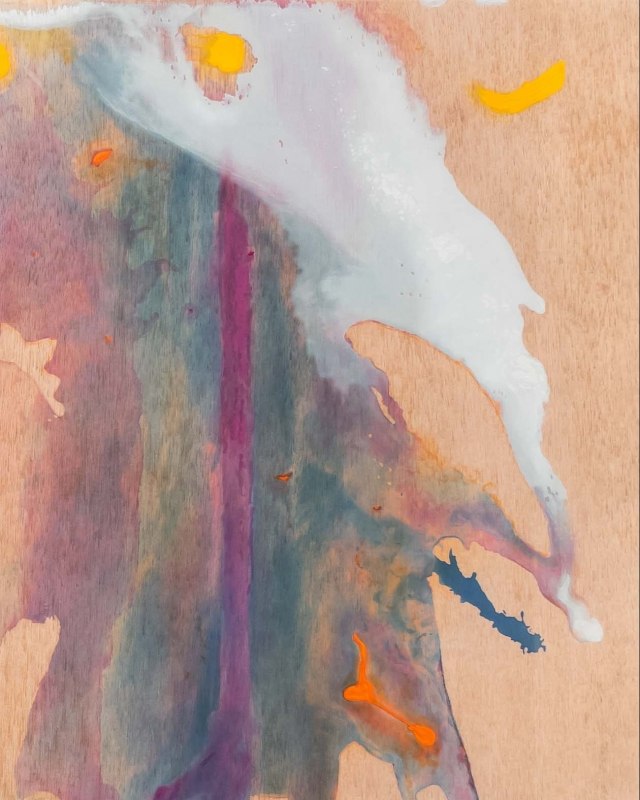 Helen Frankenthaler (1928-2011)
Helen Frankenthaler was born in 1928 in New York City, where she was to spend most of her life. She studied art at Dalton, Bennington College and Columbia University. By 1950 Frankenthaler had met many of the main figures of Abstract Expressionism, marrying the painter Robert Motherwell in 1958.
Frankenthaler became the first American painter after Jackson Pollock to pursue the technique of color staining of raw canvas in order to create an integration of color in which foreground and background cease to exist. Her first "stain painting" in 1952, titled Mountains and Sea, marked a turning point in her career. According to critic Clement Greenberg, this painting was the "first monument of Post-Painterly Abstraction"and certainly one of the most important works in the 'Colour-Field' style. The effect was created by pouring paint directly onto the unprimed surface of a canvas, allowing the color to soak into its support, rather than painting on top of an already sealed canvas as was customary. The highly intuitive process became the hallmark of Frankenthaler's style and enabled her to create color-filled canvases that seemed to float on air.
Frankenthaler employed an open composition, frequently building around a free-abstract central image and stressing the picture edge. She took from Pollock the notion of fusing drawing and painting, translating this idea into her own suggestive, mysterious calligraphy. The resulting effect showed central motifs floating within irregular light and dark frames, creating the feeling that the center of the painting was opening up in a limited but defined depth.
In 1960, Frankenthaler made her first prints. Over the years following, she continued to work with a variety of printmaking techniques in addition to painting, using each of these media to explore pictorial space through the interaction of color and line on a particular surface. One of her most successful prints was Essence Mulberry, 1977, inspired by an exhibit of medieval prints at the Metropolitan Museum of Art.
Throughout her career, Helen Frankenthaler won a number of awards and distinctions. The stain technique she made famous remained an integral part of her work and it can be seen running through her entire oeuvre. Although the paintings are abstract, a strong suggestion of landscape is often apparent, and the works have been praised for their lyrical qualities.
Helen Frankenthaler passed away in Darien, Connecticut in 2011.