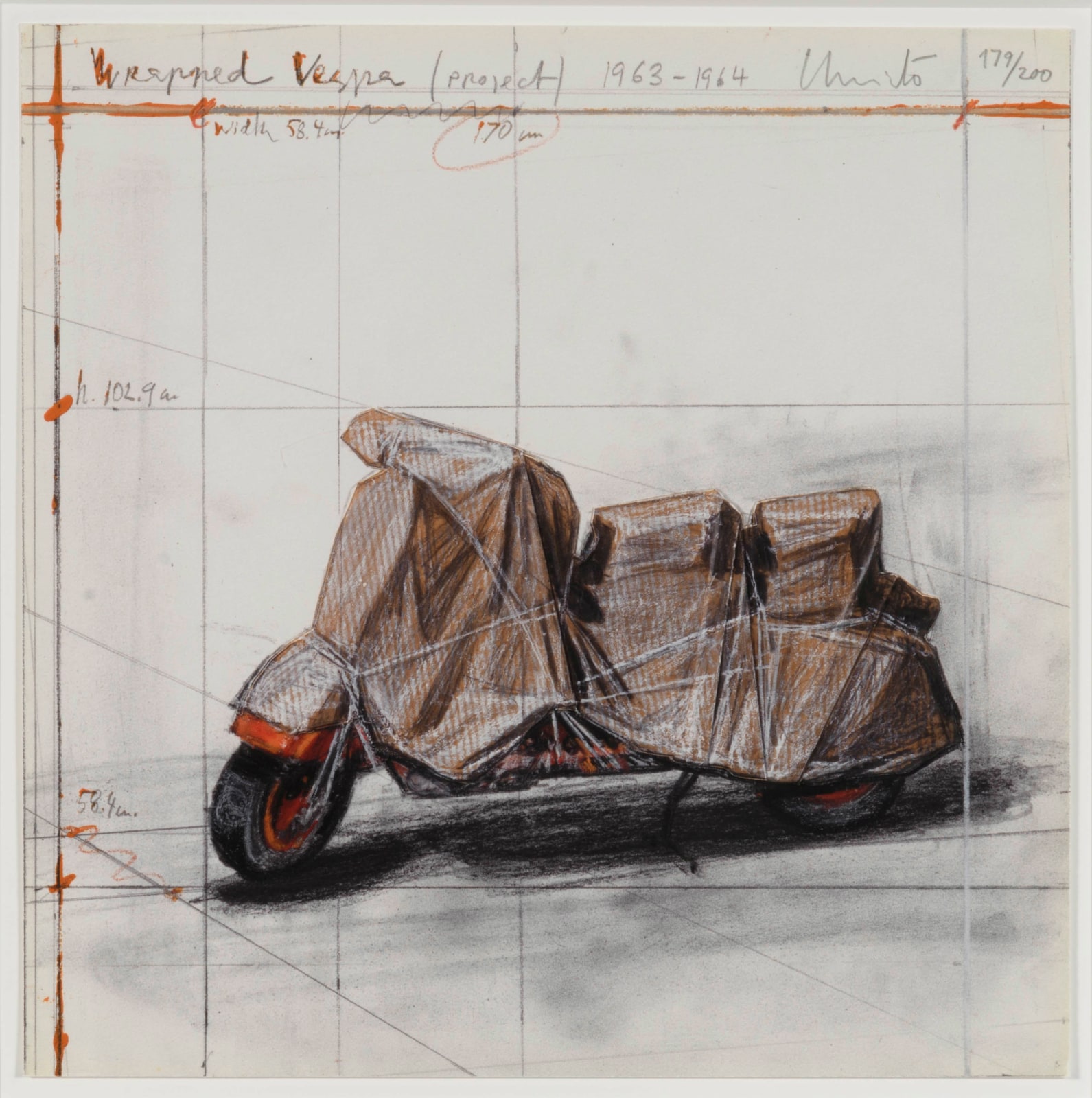 Christo (1935-2020)
Christo is a Bulgarian-born sculptor and artist living in New York. He studied art, sculpture and set design at the Academy in Sophia (1953-56), and at the Kunstakademie, Vienna (1956). In 1958, Christo moved to Paris, living there until 1964, when he settled in New York. Christo collaborates closely on all of his projects with his wife Jeanne-Claude.
During his years in Paris, Christo invented the practice of packaging - wrapping small objects in fabric or plastic sheeting. The idea was derived from the Dadaist principles, but Christo gave it a completely new dimension. In 1961, he conceived a project for wrapping a public building, the first of a series of works that are amazing for their size and the tenacity with which Christo implements them. In time, Christo also began wrapping landscapes. His principal environmental works are: Wrapped Coast - One Million Square Feet (Little Bay, Australia, 1969); the orange Valley Curtain (Rifle, Colorado, 1972); Running Fence (California, 1976); Surrounded Islands (Miami, 1983) and Umbrellas (blue in Japan and yellow in the US, 1991). As the artist's popularity has grown, his wrappings have gradually assumed the character of huge, precisely planned happenings or events.
Christo's preparation, including studies of the site, preliminary drawings, and the finding of sponsors, is an inherent part of the work, often taking over a decade before a project can be implemented. The wrapping of the Reichstag in Berlin, for example, from conception to realization, took from 1971 to 1995. Photos, large-scale drawings, collages and map sections are executed by Christo in preparation, and these often become finished works of their own.